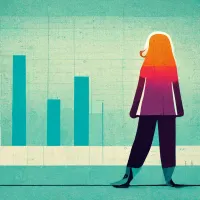 5 MIN READ
How to Use SEO to Your Advantage on Your OnlyFans
If you're a content creator on OnlyFans, then you know that it's a cutthroat world out there. With so many people vying for attention, it can be hard to make your voice heard above the noise. But there is one tool that can help you get ahead of the competition: SEO.
SEO stands for search engine optimization, and it's all about making your content more visible to people who are searching for it online. By optimizing your content for the search engines, you can ensure that your target audience will see your content before anyone else's.
Here are our tips on how to use SEO to your advantage on OnlyFans.
1) Use Keywords Strategically
One of the most important aspects of SEO is using keywords strategically. Keywords are the words and phrases that people use when they're searching for something online. If you want your content to show up in the search results, then you need to make sure that you're using relevant keywords throughout your content.
When choosing keywords, try to think like your target audience. What words and phrases would they use when searching for your content? For example, if you're a lingerie model, some relevant keywords might be "lingerie," "model," "sexy," "underwear," etc.
Once you've identified some potential keywords, sprinkle them throughout your titles and descriptions. However, don't go overboard – too many keywords will result in your content being penalized by the search engines. Aim for a keyword density of around 1-2%.
2) Optimize Your Images
Another important aspect of SEO is optimizing your images. Whenever you upload an image to OnlyFans, make sure that you include relevant keywords in the file name and fill out the alternate text field with a brief description of the image. This will help the search engines index your images and make them more likely to show up in the search results.
3) Use Hashtags Intelligently
Hashtags are a great way to reach a wider audience on OnlyFans. When used correctly, hashtags can help improve the visibility of your content and attract new followers. If you're posting about #lingerie, anyone who searches for that hashtag will be able to find your content. Try to use a mix of popular and less popular hashtags to reach the widest audience possible.
However, it's important not to overdo it – using too many hashtags can make your content look spammy and turn people off from following you. Stick to 1-2 relevant hashtags per post and place them at the end of your caption so they're not too intrusive.
4) Promote Your Content Off-Site
In addition to promoting your content on OnlyFans, it's also important to promote it off-site as well. This means sharing links to your content on social media platforms like Twitter and Instagram, as well as other websites where your target audience is likely to see it. The more places you share your links, the greater chance you have of driving traffic back to your OnlyFans.
By following these tips, you can use SEO to your advantage on OnlyFans and get ahead of the competition. Just remember to focus on quality over quantity, use keywords strategically, optimize your images, use hashtags intelligently, and promote your content off-site. If you do all of these things, then you'll be well on your way to success on OnlyFans!