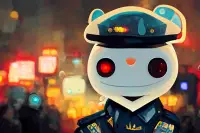 8 MIN READ
The True Potential of Reddit and The Coexisting Risks
E. Kaya
Content creator at Rulta
8/3/22
The mission of Reddit is to bring community, belonging, and empowerment to everyone in the world, according to redditinc.com. The platform is used by 52 million users on a daily basis, making it the 9th most popular social media platform in the US. On top of this, millions of people around the world post, vote and comment on user-created boards (which are called "communities" and "subreddits"), allowing users to browse through content that is organized around their interests, hobbies and passions.
Impressive Traffic Source
Reddit is, without a doubt, a brilliant platform to use in order to reel in new views as a content creator because of the huge traffic source it provides for its users, allowing them to strengthen their online brand. In June 2022 alone, the platform generated 1.6 billion visitors, with the adult category being the second most popular category. This statistic alone proves the significant potential growth of your internet presence, if used effectively.
Risks of Copyright Infringement
Reddit claims that an important part of its mission is ensuring users' safety, security, and privacy. In 2021, they removed a whopping 665,898 posts and permanently banned 2813 users due to copyright infringement complaints, which reinforces the prioritization of its users' privacy. The number of copyright infringement complaints Reddit received increased 104 per cent from the previous year, which is naturally insulting for a content creator as no one wants their brand exploited. Besides the complaints it received, Reddit claims that admins removed another 47 per cent of content compared to the year before, using their own initiative. Unfortunately, by using Reddit to promote your brand, you might be facing risks of copyright infringement.
OnlyFans Content Leaks
Reddit also regrettably has an immense OnlyFans leaks problem. Some subreddits are crammed with stolen OnlyFans content from independent creators that are viewed by hundreds of thousands of subscribers. Some people would rather morally stoop to low levels, rather than paying the creator for their services.
What Does This Mean For Your Brand?
Being a victim of content infringement could mean that your brand will be exploited, which is unfortunate for you as a content creator. You could lose out on potential earnings, but also face online scrutiny or harassment because of the societal stigma towards sex workers. Working in the sex industry is already tough enough, so as a professional, you should not have to be a victim of any sort of damage: financial or emotional. Online fraud is another danger that lurks on the darker side of the internet, so considering signing up to a reputable copyright protection service is essential for you.
Create Your Own Subreddits
According to Backlinko.com, only 62 per cent of Reddit users agree that the platform protects their privacy and data. This is why we strongly recommend you create your own subreddit which allows you to moderate and submit posts yourself. This way, you have absolute authority over your content that is posted on Reddit and you can monitor comments closely.
How Can Rulta Help With Content Protection?
At Rulta, we prioritize our clients' online safety and are incredibly thorough in regards to scanning and monitoring the internet. By subscribing to our services, you are maximizing your online brand protection: we work with almost 1,600 content creators that use multiple social media platforms, such as Instagram, Tiktok and Reddit.
Personalized Website Crawlers
Our team regularly crawls 32,000 websites on a daily basis, paying close attention to websites that have previously been flagged for copyright infringement, ensuring that our subscribers are thoroughly protected from any form of piracy. We also have developed automated tools that send DMCA removal notices to responsible entities if we do identify a case of content theft. We cover everything from file hosting services, web video streaming sites, social media and google search and image results, safeguarding you with the widest reach possible.
DMCA Takedown Notices
Our close relationships with these platforms mean that the takedown notices we issue help remove the infringing content efficiently, protecting you from any further harm. We currently have an impeccable track record of getting 100 percent of leaked content removed from search engine results.
Combining Human and Artificial Intelligence: Facial Recognition and Algorithms
Our team of specialists work extremely hard to ensure cyber-safety to each and every one of our subscribers. Using the help of facial recognition software and a variety of algorithms, our team manually searches your username on Reddit daily to guarantee that your content is not being pirated by others. Alongside this, we use the software we have developed to thoroughly monitor subreddits, especially focusing on users that have previously targeted our subscribers.
Our agents scan through these posts and the comments underneath, reporting any infringing content we find four times a day, taking extreme precautions to guarantee that Reddit users who have been previously flagged as content thieves, do not continue exploiting our content creators. We sometimes discover external links in the comments section of Reddit posts to other social media platforms, such as Telegram and Discord, which we also report to the relevant authorities.
Our Impressive Takedown Record
We have an impressive reputation that consists of successfully getting 655 subreddits removed, and reported over 95,000 posts for content copyright infringement to Reddit admins. We successfully helped take down 99.5 percent of all posts we reported.
Your Detailed Reports
Depending on the membership you subscribe to, you will receive daily or weekly reports that include details of any content piracy you are facing. You will receive notifications on your dashboard, allowing you to see these details, keeping you comprehensively informed. We give you the option of whitelisting an unlimited number of Reddit usernames and subreddits, as well as the option to disable auto-takedown, which gives you more control of how your content is shared and who by.
Rulta has spent the past eight years focusing and investing on ensuring content protection for its subscribers, working closely with content creators to strengthen their online presence and brand. We take piracy very seriously and will do everything in our power to make sure your online business lives strong and prosper. Browse through our Premier and Legend membership plans to benefit from our digital content protection services.