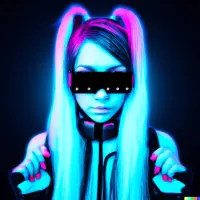 8 MIN READ
Using TikTok to Promote Your Online Brand/Strengthen your Social Media Strategy
E. Kaya
Content creator at Rulta
9/12/22
Amid the never-ending public scrutiny of TikTok's data security, more and more users seem to be navigating towards the platform, making it the sixth most popular social media company in the world. There are statistics claiming that 12.8 percent of the world's population are active users. So, what is TikTok and what makes the platform so sought after?
What is TikTok?
TikTok claims that its mission is to inspire creativity and bring joy, and I would argue that the mission is successfully completed. The social media platform encourages inspiration and innovation which is evident in the videos created by users, some being educational, others being quirky and entertaining – they are irrefutably creative.
Users can create short-form videos on their mobile devices, anywhere from 15 seconds to three minutes, and post them on their profile. They have the option of customizing their content by adding voiceover effects, visual filters, stickers, and background music, making the video more engaging and almost addictive to watch.
Why is TikTok So Popular?
The app has been set up in a way that uses algorithms to help deliver personalized feeds to its users, meaning that their feed will be unique to them and their interests. This is helpful as serial-scrollers will not be bored with random content. Being "fed" short and entertaining videos of your interest seems to have made a huge impact in the world of social media.
The Birth of TikTok
The platform was introduced to the world in September 2017 and gained great popularity at an impressive speed. In fact, TikTok attracted one billion active users in only four years. I want to give you some context to emphasize how incredible this growth is: Facebook gained the same popularity in eight years, and likewise Instagram in seven years from the date of launch. So, TikTok must be doing something right.
TikTok continues to hold the reins in terms of social media popularity: it was the most downloaded app worldwide in the first quarter of this year. So why not use this well-designed, extremely popular social media platform to grow your business?
How Can TikTok Help Grow Your Brand?
Using TikTok effectively will maximize the number of clicks and views you generate which could transform into more success and greater revenue for you. Due to the algorithms developed by the creators of the app, using TikTok enables a profuse amount of discoverability, making it a great platform to use for popularity and online traffic.
Build Organic Following
You are already familiar with TikTok's personalized For You page. It gathers information on your past in-app activity and generates a feed unique for you. As it your past activity that determines your feed, TikTok is aware and is quite successful at deciding what type of content to provide you with. Anyone can appear on your For You page, regardless of how popular they are, taking some social media metrics out of the equation: your videos have a wide reach regardless of the size of your following. This discoverability is a serious weapon to use in regards of attracting organic followers that are interested in connecting with you.
Entertaining, Interactive Content
TikTok provides a wide range of tools for creators to use to their advantage. You can shoot clips, join them together, and add effects to make the final product enjoyable to watch. There are options to add sound effects, voiceovers, and background music, as well as filters, overlays and an in-built green screen feature.
Digital creators can easily enhance their content in a plethora of ways, without taking too much time or effort.
The alternative ways of interacting with others on the app is important to consider as this is also something that determines content popularity. For example, creators have the option of duetting videos with other users; they can also collaborate with one another, combining their forces. Users can use hashtags and join challenges to also widen the reach of their content.
Localized Content
Although TikTok is an app that is used internationally, developers seem to have built it in a way that concentrates on displaying localized content. This means that your For You page will include content – tailored for you – and posted by creators in your region. What a great tool for marketing and networking!
The Risks of TikTok
Data Collection:

According to TikTok's own privacy policy, it doesn't just collect the data you publish, but also the data of the content you merely create, creating a great privacy concern for its users. TikTok has been numerously accused of '

aggressive data harvesting

'.
Content Piracy:

Unfortunately, cyber-thieves are lurking everywhere, leaving your online brand potentially vulnerable to content theft. This is harmful to your brand and your revenue.
Impersonation:

This is another risk you might face by scammers. Your profile can be copied by criminal masterminds with the intention of scamming others into communicating or doing business with them, possibly defaming your reputation.
Protect Your Brand on TikTok
Don't Reveal Too Much
Avoid sharing your personal information and any sensitive data that could put you at risk if they landed in the hands of a cyberbully. It is worth scanning the backgrounds of your content to ensure that you are not exposing too much of your identity. License plates and landmarks are two examples of data you should not include in your content as it makes it easier for criminals to locate you geographically.
Change Your Privacy Settings
TikTok's privacy settings allows users to enable two-step verification for an extra layer of security. Disable personalized ads and location tracking, so TikTok does not have access to as much of your data as it could have. Consider investing in a burner device, or using VPN's to encrypt your personal data. You can also link your TikTok account to an email address that is only used for TikTok purposes.
Use a Copyright Takedown Service
As you know, the internet is an eclectic stream of never-ending data so scanning the web for copyright infringements can be a full-time job on its own. So why not invest in a trusted brand protection company that can regularly monitor the internet for you?
Rulta removes copyrighted materials it discovers from TikTok, within 24 hours of reporting. We developed our own artificial intelligence software that scans profiles using the client's username, on a daily basis, whilst our specialized takedown team manually scans TikTok for brand and content impersonation. Our anti-piracy experts take action by sending removal notices to the appropriate platform, after informing you with a report you can view on your dashboard.
Browse through our different plans and subscribe to one that suits your needs the most to benefit from our TikTok protection services.